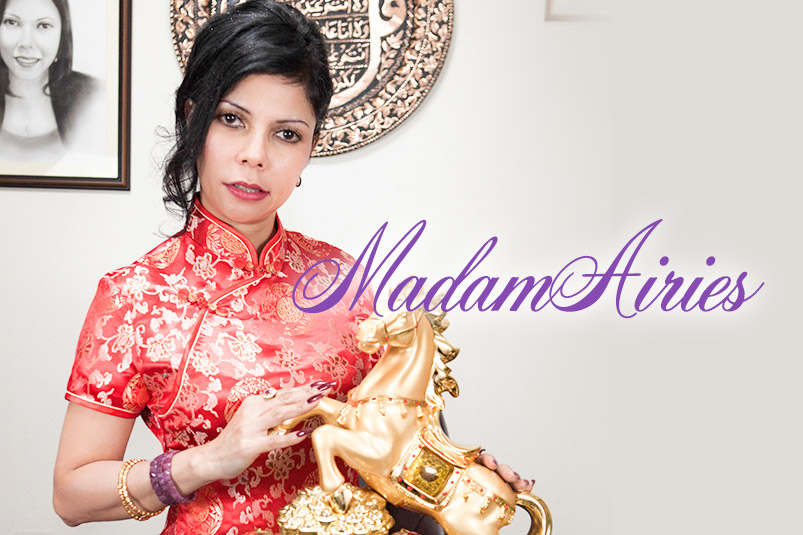 Madame Airies is fortune-teller over 20years experience from the Philippines. Her mothers are also famous fortune-teller in the Philippines.
Madame Airies has acted regularly on various TV programs such as "Friday's miracle" of Fuji television and "Variety to experience rumors 'KUCHIKOMI'".

The audience was surprised many times in TV-show because she hit the mark Guest's hidden truth.

She prized as "goddess of passion" by TV Reporter and commentator because she gives accurate fortune-telling and advising by sincere love for guest.

Her expertise fields are Numerology, Tarot Card, Trump fortune telling.
Furthermore, she can handle at 'sclering mirror'.

She can give counsel for the customer regarding Love, Marriage, Property fortune, and Job.

She can accurately hit customer's Past, Present situation, Future.
Therefore, she has a good reputation and gets trust from the customer.
「Variety to experience rumors 'KUCHIKOMI'」(Fuji tv)
「Friday's miracle」(Fuji tv)
「happy fortune show Fortuna!!」(Nihon tv)
「Ikebukuro is a sacred place of divination!」(Ikebukuro tv)